In February we had a fair bit of rain and snow! Which unfortunately meant flooded fields and a lot of time spent in the stable.
On the one hand I think Eva was quite happy to get out for some time in the field when she could but it didn't last, and before long she and the others were standing at the gate waiting to be taken in again.
Right at the beginning of the month I had my first lesson of the year which by the end of we both agreed that Eva is needing more feed. I bought some calm and condition to add in to her feed and towards the end of the month she definitely had more energy. We went off on our first hack of the year and she charged along the whole time, if I gave her more rein in the fields I know I would have been cantered all the way home!
Unfortunately as she hasn't really been in full work since she had her injury in September – by the time she was healed we just ticked over until December which I always give her time of during – we are still a bit locked up so I'm probably going to book the phyiso in for her next month to help her through her neck and shoulders.
As usual at this time of year it is time for Evas MOT, which includes vaccinations and a visit from the dentist. So at the start of the month I pulled out Eva's passport thinking she is due them in the middle of February. Well. I got that wrong! She was due for a booster in the middle of January! Meaning we have to fully restart with the three jabs over a certain period before getting them once annually again.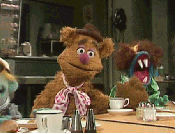 She had the first one at the end of February and I'm needing to call up the vet to book her in for the next one. In order to compete in eventing she needs to of had her first two before we are allowed to compete but at the rate we are going I'm not worried about having the second one in time as I think it will be June before we get out again. (Of course it all depends on the Covid situation)
Eva was booked in for the dentist while I was at work. Normally I get a little nervous about strangers around Eva. Not because of what they might do to her but what she might do to them! She's not a fan of being handled by people she doesn't know and if someone comes up to man handle her without proper introductions – written permission slip, a bow and a box of treats at least – she can be quite disobliging. But with this dentist he has a lovely way with them and worked wonderfully with Eva last time so I was happy to leave him to it. It just so happened that I arrived after work just as he was finishing and giving her a cuddle. So the dentist was a sucess!
Next month my only goal is to get us fit, that involves me doing some at home work outs in the morning before work and Eva getting worked about 5 times a week – that includes ridden work, lunging and hacking. With the lighter evening and hopefully better weather I hope to hack once a week, lunge once a week then the other three days will be ridden work.
Of course this time last year was the last time we went out to a competition which was hunter trials. I am hoping we might get out some more this year but that means we will need to get fit!