The day after my last blog post I rode Eva and she was feeling fantastic.
Like really good.
I was starting to think on making up a training plan for over winter and enter the showjumping competition on the yard that was coming up.
But I ended up having a slight spanner in the works as the next day I got a text saying she was lame and possibly had an abscess brewing as she wasn't letting them get a good look at one of her feet!
Of course my first thought was oh no did I over do it? Did I ask too much of her? Did I not cool her down properly so she has stiffened up in the stable ?
I went up to have a look as, typical Eva, she wasn't letting people have a good look at her foot. After almost getting kicked a few times I managed to have a good look.
It was then that I spotted it. A nail.
Bugger
Now more questions rose. What do I do ? Do I pull it out myself ?
Is this a farrier callout or a vet callout ?
My farrier only lives a short distance from the yard so after a frantic phone call to him he was out in the next 20 mins. He had a look and said that this is one for the vet as he didn't know how far in it is and therefore what it could be touching.
So after over six years of horse ownership on this cold Monday night this was my first emergency vet call out. Quite good going I would say!
The vet was up within the next half hour, assessed it injury and gave me two options. Either we take it out and go from there or we leave it in and do x-rays. However Eva had pulled up lame in the morning and I didn't get to the yard until after work at about 6pm, so we know it had been in for a reasonable amount of time, and if it had hit bone she wouldn't be weight baring the way she was therefore our best option was to remove the nail and go from there.
After sedating Eva, the nail was taken out. We were very lucky. It was much shorter than expected, as it was a farriers nail we could see the clench at the top therefore we knew all of it was out. Plus it went straight in so was easy to take out.
The plan from then was to leave the poultice for 48hours then change it daily and the vet would be back on the Friday to have check up. Poor Eva wasn't allowed any anitbotics or painkillers because if there was something brewing we wanted to know straight away.
I also happened to have the Wednesday to Friday off work so I was able to go up to the tack store and get supplies. Of course one thing tack stores don't stock is nappies. I had an Asda delivery due on the Wednesday morning so I added some nappies to it. Wednesday also happened to be my Fiancees birthday, I gave him warning that the nappies were for Evas foot not a birthday surprise!!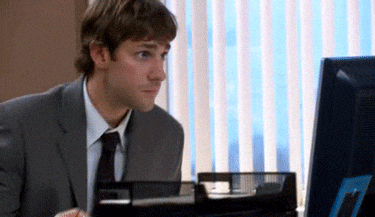 Do any other countries use nappies as a layer of padding when poulticing a foot ?? Let me know in the comments I'd love to know if other countries do this or just us Brits!
Check up
The vet came out again on Friday and Eva was a bit of a diva to say the least. The vet went to take off the poutlice and Eva decided to she wasn't having it and kicked out. Lucky she didn't get the vet that badly but I was still absolutely mortified!
After frantically apologising the vet said "Oh don't worry we get warned about her".
I ended up stepping in and Eva let me take everything off so that the vet just needed to have a look.
Over all the vet was happy with the progress and said that as she is sound after a trot up that it looks like we have been very lucky and have no infection and not hit anything major in the foot. Therefore as soon as the discharge stops we can buy some hoof putty to put over her and she can head back out but for now she can be hand walked on concrete to stretch her legs. Happy day!
As the discharge lessened, I ordered putty online as I couldn't see any near by tack stores stocking it. However a week later it still hadn't arrived and the wound had completely stopped leaking. I ended up calling around tack stores a little further away and found a store that had one tub left so I they put it aside for me and I managed to get there after work, right before they closed, to pick it up.
I put the putty on that evening and gave her a good lunge so that she could go out (fully booted up) the next day!
I spoke to the yard manager asking if she behaved and she said that Eva managed to contain herself on the walk down to the field and had her yeeha only when she was released! Plus Eva was her normal self coming in, which was great news! I was a bit scared that they would have a full on explosion on their hands before they got to the field!
Evas behaviour
Both the yard manager and I were expecting Eva to be starting a riot after a few days but instead what we got was a rather resigned Eva accepting her need routine of only leaving her stable for mucking out and walks. She was a little spooky on the walks but overall so well behaved. I think it has really shown that if Eva is in a routine of doing something she will quite quickly settle.
The poultice was difficult to change some days as there were some days she was a bit fed up but I luckily managed to avoid getting kicked at all, although there were some near misses!
Whats Next
Now that Eva is out again I've begun lunging her and will probably lunge a few more times before getting back on and then build up the time I ride. I normally give her December off but I will probably give her a shorter time off this year since she's had three weeks off in total already.