In my last post I was hopefully waiting for eventing to start in Scotland after an update on the 30th of July. As it transpired pubs and restaurants were allowed open but no sporting events, therefore no eventing. While I understand we need to "kick start the economy" to be honest this was frustrating news, drinking has been put before sport and gyms. It is especially frustrating since eventing can be done in such a way that there is minimal contact – certainly less contact that if I were to go to the pub.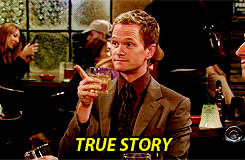 I know a few people who are creeping over the boarder to England to compete and I was very much considering doing it myself as Warwick Hall is in the very north of England so it wouldn't be too far to travel.
And again I would be in contact with less people than if I went to the pub. Up in Aberdeen they had outbreak and football players who weren't supposed to be at the pubs have now tested positive. A Scottish comedian sums up the situation voicing over the First Minister of Scotland.
I felt that actually we would be safer out eventing, however as I was putting more pressure on Eva I realised that we didn't have the "petrol in the engine" to be able to keep up with the work. So I upped her feed and that didn't give her quite what we where needing. Normally she does well on grass and minimal feed however this year the grass just isn't quite covering it.
At this point the entries for Warwick Hall were now open and I needed to decide if we were entering or not as they were only open for two days. As the feed wasn't quite covering it and there was only two weeks until the event I made the decision not to enter. I decided that actually I would rather just go to one event and give it a good bash rather than go and run out of steam half way around the cross country.
Her feed has been upped again so now she is getting two feeds and a net per day as of a few days ago and she's already beginning to feel like she has more energy. I'll be keeping a close eye and changing it as required.
Its looking like eventing will resume in Scotland soon, I'm hoping that we will be able to get to an event at the very end of August or September sometime. At least the money that I was going to put toward Warwick Hall is now going towards some lessons and we can brush up on Dressage and Show Jumping before going out!
Even if we aren't ready by the end of the season I am not too worried, I would rather wait and hit the ground running next year – if all has returned to normal by then – than try get out and no do as well as I hope.